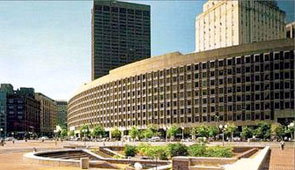 Boston's commercial real estate market will see office lease rates soar in 2013, and is one of 10 cities expected to experience significant growth. The growth is attributed to areas of high-technology and biomedical research & development, which attract highly-educated workforces.
Thomas Grillo, Real Estate Editor at the Boston Business Journal, noted that "Boston made the list of Top 10 U.S. cities where the commercial real estate recovery will soar next year with gains in leasing, rents and pricing across all property sectors", citing an Urban Land Institute's Emerging Trends in Real Estate Forecast.
More information on the Urban Land Institute's forecast is available on the Boston Business Journal's Real Estate section.