SCOPE OF SERVICES & TIMELINE STRATEGY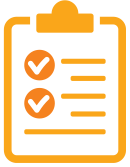 Provide an abstract of the current lease to outline end of lease clauses and obligations.
Assemble Core Project Team— brokers, architect, construction management & vendors.
Further develop and outline project goals and drivers (Full needs assessment).
Establish reporting and communication strategy.
Space planning analysis.
Employee and client/patrons commuter study.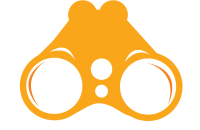 Perform initial market search – Detailed in a comprehensive market survey summary.
Engage the market – tour available and viable options.
Perform property/space comparison – highlighting strengths/weaknesses both physically and financially.
Identify short list selection.
Draft and submit Request for Proposals (RFP's) – Outlining specific criteria of the requirement.
Prepare a quantitative analysis for each RFP response.

Base year increases for operating expenses & real estate taxes.
Base rent, utilities & "other rent".
Address economic impact of loss factors, concessions, escalations, and other considerations.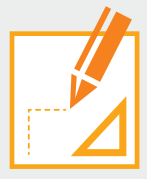 Negotiate/Strategic Planning
Narrow short list – Secondary tour with key personnel.
Internally or in conjunction with building architects, prepare a "test fit" plans of the selected suites. (Used to determine efficiencies, layout, furniture plan & construction pricing within specific suite).
Negotiate terms – Eliminate all non-competitive proposals. Of the remaining, begin tactical negotiations, with Tenant's input & approval. Objective is to leverage the remaining viable options & secure the best transaction possible.
Final economic analysis— Deal terms, construction costs & move costs.
Executive/board review.
Identify property.
Location Selection Tipping Point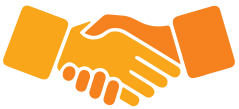 Final Negotiations/Contracts
Best and Final Terms – Letter of Intent (LOI).

Prepare a detailed Letter of Understanding which will outline all of the agreed upon business terms. This letter will clarify the transaction and prevent future misunderstandings.

Legal and internal review to finalize LOI.
Assist client and their designated attorney in the negotiation of the terms and conditions in the lease.
Finalize due diligence/review of lease & execution.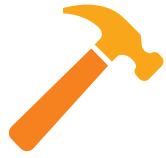 Finalize Design/Construction
Finalize construction costs and documentation (For a turnkey buildout – coordinate with Landlord's vendors).
Finalize vendor bids – In conjunction of working with internal or external design team for FF&E selection.
Select vendors (Moving, IT, Furniture, Design, Construction, Project Management, Legal & Insurance).
Commence construction.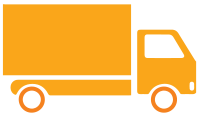 Construction/Move Coordination
Set occupancy timeline and key benchmark dates.
Coordinate relocation with vendors and client employees
Finalize relocation.
Move!
Create punch list outlining any construction defects.
Lease Summary Review – Boston Realty Advisors will prepare a summary of the lease. The abstract will highlight the key economics and term details during the term of your lease.