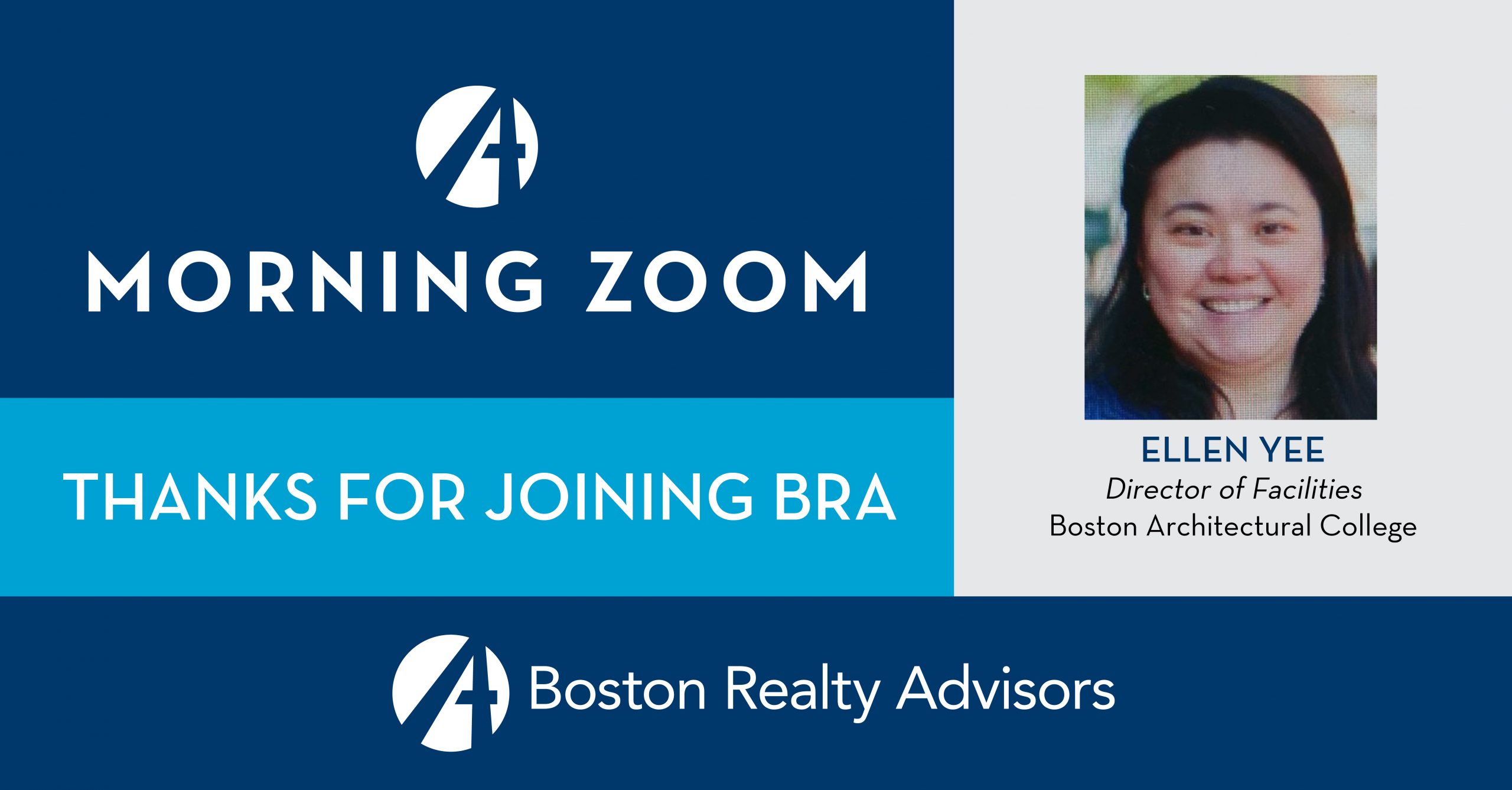 Thank you Ellen Yee from Boston Architectural College for joining the BRA Morning Zoom. Key takeaways include.
– Ellen said that she was born and raised in Boston and can't imagine living anywhere else – BOSTON STRONG.
– When it comes to managing an academic facility, she said that every day brings a new set of challenges – which keeps her on her toes.
– BAC established a COVID-19 Task Force that regularly meets to decide on how to best engage students and make decisions in the now and moving forward.
– Ms. Yee said that clear communication was key to their success over the last few weeks.
– Some of the academic transition to e-learning was simple. They are still trying to figure out how to virtually activate their Fabrication Lab.
– Ellen also revealed that they are trying to determine how to get McCormick Gallery online.