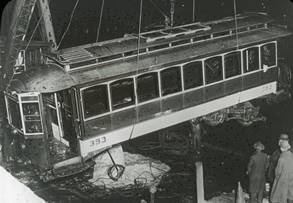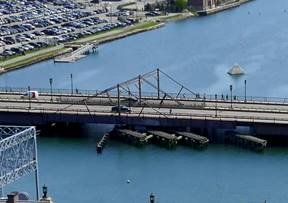 On November 7, 1916, an MBTA trolley loaded with passengers failed to heed see a warning light (a red lantern) for the open drawbridge on Summer Street in Fort Point at about 5:15 PM. It crashed through a steel gate at Melcher Street and sunk into the cold murky waters, 30 feet down. 46 people drowned inside the car, which was later put back into service but drivers refused to operate it (it was later scrapped). The trolley driver would be exonerated but die not many years later in World War I France.
Interesting stats from the PAST month: (sublease & direct – in all cases temp space excluded) from Mass Ave to the Seaport, South End to North Station.
68 spaces hit the market as available in the subject area equating to ~486,000 SF, mostly due to: 56934 SF @ 125 Summer; 19968 @ 33 Arch; 45433 @ 265 Franklin; and 35700 @ 10 Summer;
60 spaces came off the market equating to ~674,000 SF, mostly due to 137838 SF @ 100 Summer; 49811 @ 40 Summer; 38034 @ 3CP & 29461 @ 1 Beacon;
Total Availability (direct & sublease) is wavering around ~20,800,000 SF for some time now.