Charlestown is a neighborhood situated on a peninsula north of Boston. A significant number of Irish American immigrants arrived in Charlestown during the Great Irish Famine of the 1840s. It maintains a strong Irish American population and identity to this day.
In the late 1990s, Charlestown experienced a period of residential gentrification as upper middle class professionals moved there, attracted by the Beacon Hill-style row houses and convenient commute.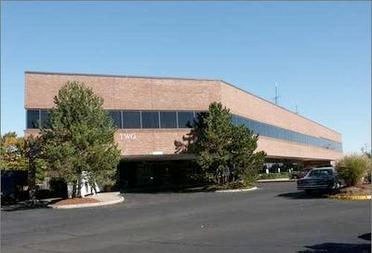 Fun Fact: Ben Affleck's thriller "The Town" was set in Charlestown.
On June 17, 1775 the Charlestown Peninsula was the site of the Battle of Bunker Hill. Much of the battle took place on Breed's Hill, located on near the southern end of the peninsula, overlooking the harbor and the town. Bunker Hill is near the northwest end of the peninsula, close to Charlestown Neck and about a mile from the Charles River. The town, including its wharves and dockyards, was destroyed by fire during the battle.
Like Charlestown, East Boston is also located on a peninsula, separate from Boston proper.
Originally, East Boston was a resort destination for wealthy Bostonians. Eventually, it became a center of shipbuilding and trade. During the 19th century, tens of thousands of Irish immigrants arrived in the area, adding diversity.
Charlestown/East Boston Office Space:
The Charlestown/East Boston submarket is comprised of 77 office buildings, totaling 3,890,237 rentable square feet.
• 3 Class A office buildings, for a total of 903,771 RSF of office space
• 33 Class B office buildings, for a total of 2,456,017 RSF of office space
• 41 Class C office buildings, for a total of 530,449 RSF of office space
Charlestown Transportation:
Charlestown has two Orange Line MBTA stops, Community College and Sullivan Square. It also has two MBTA bus lines, the 92 on Main St. and the 93 on Bunker Hill St. There are two MBTA water shuttles, the Charlestown Navy Yard to Long Wharf and the Charlestown Navy Yard to Lovejoy. Users of Charlestown office space can walk from the Navy Yard across the bridge to the North End and the Financial District in 10 to 30 minutes.
Charlestown office space is also accessible via Exit 25 (Causeway St/North Station)_ and Exit 28 (Charlestown/Sullivan Square) on Route 93, Storrow Drive, and Memorial Drive.
East Boston Transportation:
The Blue Line provides public transportation access to East Boston. The Maverick, Airport, Wood Island, and Orient Heights subway stations are all located in East Boston.
The Blue Line provides service to Government Center Station and connects with the Green Line. This offers a very convenient commute option for users of East Boston office space.
East Boston is home to Logan International Airport, the 19th busiest airport in the US (as of 2010).
Hotels:
• The Constitution Inn – 150 3rd Avenue Boston, MA 02129
• Residence Inn by Marriott Boston Harbor on Tudor Wharf – 34-44 Charles River Ave, Boston, MA, 02129
Attractions:
• Navy Yard – Home to the U.S.S. Constitution, the world's oldest commissioned warship, built in 1797
• Phipps Street Burying Ground – Charlestown's first cemetery, established in 1630
• Bunker Hill Monument – A 221-foot granite obelisk and exhibit lodge, located on Breed's Hill
• Suffolk Downs – Thoroughbred racing track located in East Boston, where the MassCap is held.