Oxford kicks off plans for first Boston tower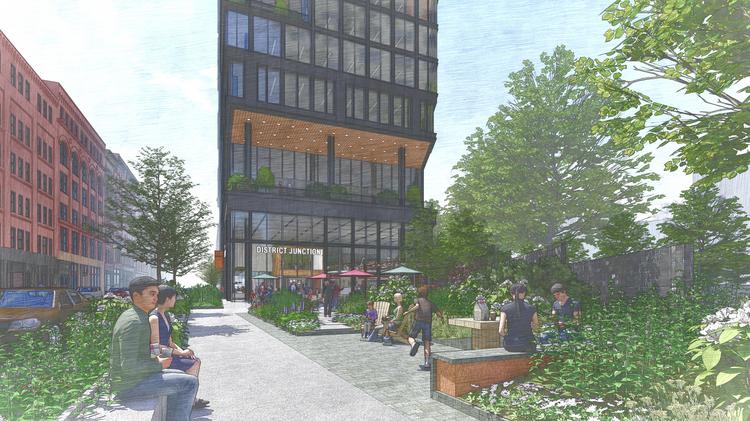 Oxford Properties has kicked off development review, one of the first steps in the city's approval process, for its first ground-up tower in Boston, a 24-story office on the edge of Boston's Chinatown neighborhood that will span 625,000 square feet when complete.
Oxford is the real-estate arm of Canadian pension fund OMERS, and has more than two dozen new development projects in the work worldwide. The tower at 125 Lincoln would be Oxford's first new construction in Boston, outside of its redevelopment work at 500 Boylston/222 Berkeley, 125 Summer St. and other offices.
Mark McGowan, Oxford's vice president and head of development in Boston, said the company has not yet determined whether to wait for a tenant to lease space prior to construction, or to build on a speculative basis.
Oxford bought the existing five-story property at 125 Lincoln St. in 2017 for $40 million. The property has some office and above-ground parking, but its ground floor houses both C-Mart Supermarket and Hei La Moon — a grocery store and restaurant that are culturally significant to Boston's Asian community. McGowan said Oxford recognizes that importance.
"Because those are cultural institutions, we're really focused on making sure whether there's a place for them back in the building or a great relocation option. We're serious about that," McGowan said in an interview. "For us as a long-term owner and operator, an important piece of the project is making sure that they are all treated well, and we can figure out what the best long-term place for them is. We're super sensitive to that."