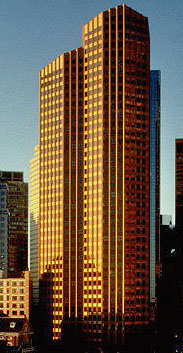 The migration away from private offices to open plan layouts is in full swing from tech startups to mutual fund companies. Pioneer Investments at 60 State Street has captured this in their recent renovation of 100,000 square foot renewal.
According to a report from the Boston division of CityBizList.com, "MPA [Margulies Perruzzi Architects] substantially updated the office design and additional support space consisting of five floors at Pioneer's Boston office located at 60 State Street."
For more information on the development, read the complete report detailing MPA's update on the office space at 60 State Street.