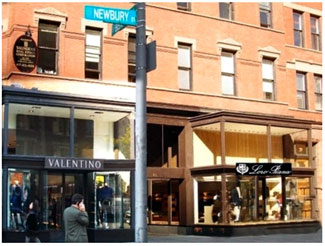 The Back Bay office and retail markets continue to push valuations to pre-recession pricing, while maintaining the lowest vacancy rate in both segments. Pricing for Class A upper floor tower space is up to $80 a square foot.
A New York Times editorial on the boom of back bay commercial real estate notes that "last fall, Jamestown Properties paid $226 million for a 130,000-square-foot portfolio spread over 28 buildings, mostly on Newbury Street…Jamestown bought in Boston's Back Bay because the district had long been a sound property market, said Michael Phillips, chief operating officer at Jamestown. The current boom "is an added benefit," he said.
More information on Jamestown Properties, continue reading the complete NY Times editorial.
Related Commercial Property Available in Boston
Back Bay Commercial Real Estate Listings