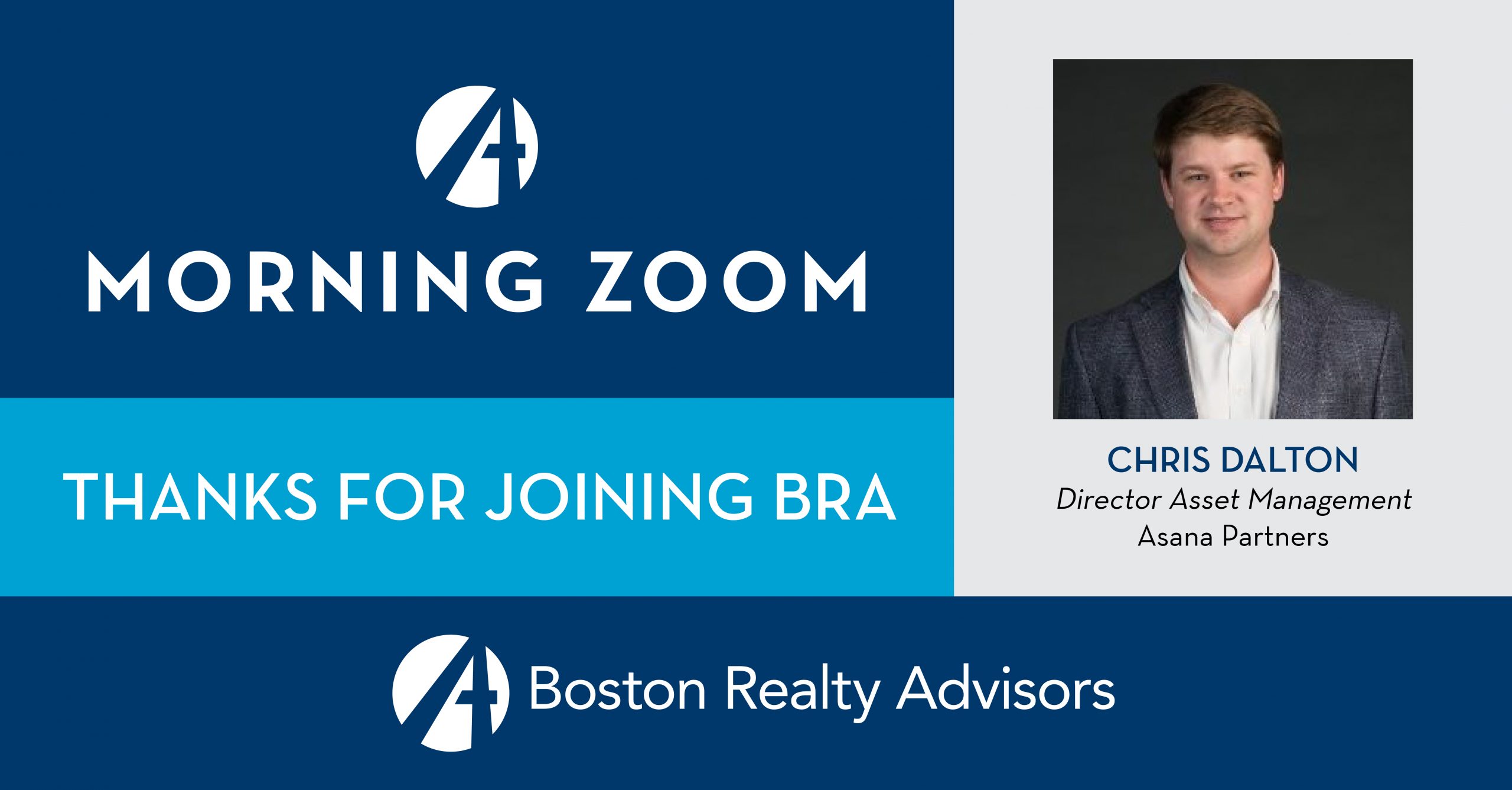 Thank you Chris Dalton from Asana Partners for joining the BRA Morning Zoom. Key takeaways include.
We need to make sure, now more than ever, that tenants know they are being heard.
We are in 14-markets. As a brand, it's important to follow three simple guidelines.
Communicate – Connect via video and reach out to tenants, lenders, investors and industry peers.
Mindset – Our property management team is an extension of our team. They need to be on the same page – always.
Maintain Process – Don't lose site that many are still in business. Follow SOP and be nimble.