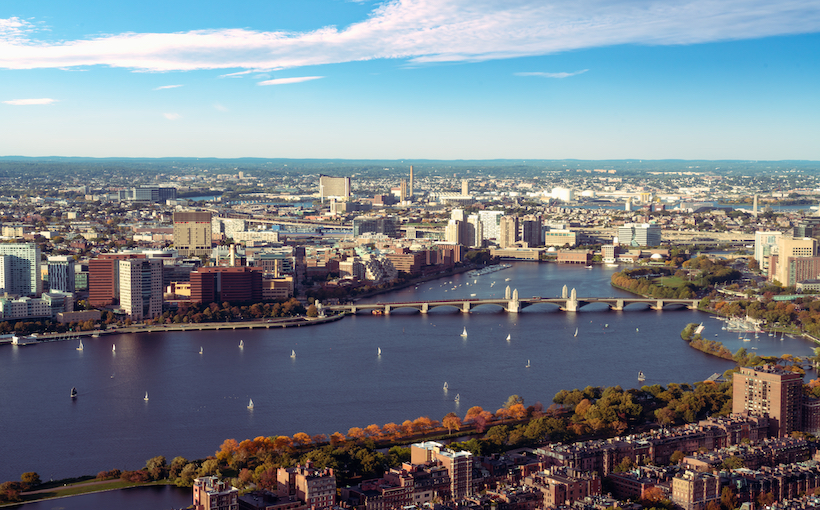 By William H. Catlin
Commercial landlords consumed the past 10 years trying to accommodate a moving target, under the budgetary guise of "maximizing heads per square foot." The open floor plan has been tried and tested in multiple formats – from coworking solutions to headquarter locations.
Architects, landlords, and tenants alike have learned from trying to accommodate the Millennial generation. Fast forward, Gen-Z is even more transient and pushing remote access to new levels. All the same, everyone needs a place to plug-in. In Deloitte's recent marketplace survey on workplace flexibility, 89% of respondents said that a traditional work setting is essential for advancing their careers.
Quality office spaces, designed to maximize productivity, is the new trend and earning more dollars per square foot.
A recent Boston Globe article that featured "hoteling" in PTC's new Seaport office was a great example of a quality buildout, and is the beginning of what landlords throughout Boston are doing to attract today's workforce. 121 Seaport is a new build and in a league of its own. Boston is also fortunate to have an abundance of original brick and beam commercial properties being revived. This includes opportunities being activated via strategic investments, with a focus on today's users.
Gould & Company, a private real estate investor with a large portfolio that dates back to 1970, recently reinvested in 727 Atlantic Avenue. They converged the unique architectural character from 1899 with modern-day office space – offering rare full-floor opportunities, with a premium window line. Gould & Co strategically selected 727 Atlantic for reinvestment because it's only a few steps from South Station and across the street from WeWork South Station (AKA, the preferred venue for the blockchain sector). This CAPEX plan increased asking rents from the mid $30s to the mid $50s.
Another example comes from Synergy Investments and its investment at Center Plaza – 1, 2 & 3. When they purchased the 741,237 square foot interconnected buildings, they inherited mothballed space vacated by the FBI. Synergy transformed a vintage facility into a state-of-the-art workplace with improved entrances, excellent access, engaging public spaces, underground parking, and a plethora of building amenities. The investment attracted Spotify, Grubhub, and Twitter to lease space in Center Plaza – now over 90% occupied.
Boston is a supply-constrained market and experiencing unprecedented growth. New commercial product is being delivered, and select B-Class space is being reimagined. Developers are also active in several suburban markets – such as the Davis Companies in Medford and Rubenstein Partners in Tewksbury. Regardless of the location, all office occupiers are in a race for talent and require a quality work environment that maximizes work productivity.