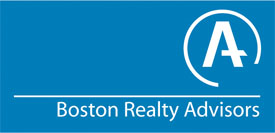 Organizations are knocking down interior office walls faster than you can spell "collaboration."
Boston Realty Advisors estimates more than 75% of tenants today are looking for open floor plans, as opposed to traditional layouts with closed-door offices and high-walled cubicles. The trend for open offices is giving fresh legs to a proven phenomenon. Many organizations site open floor plans as a core element to their company ethos and ultimately, a key reason for their success. Zappos, for example, credits its open floor plan as a critical element to establishing and maintaining its culture. From a few employees 15 years ago, to more than 1,500 today, Zappos has maintained its open floor plan throughout the company's history.
The push to open floor plans isn't just for employees and middle management. In fact, many CEOs are leading the charge. By placing themselves alongside the team, the benefits are clear: increased availability, greater transparency and a heightened awareness to company culture and communication. The tired corporate adage, "My door is always open," pales in comparison to today's mantra, "I don't have a door to close."
Wayfair, the Boston-based online home furnishings company, proudly describes its collaborative C-suite structure. "At Wayfair, there are no corner offices. In fact, there are no offices at all. We support an open, transparent workplace where leaders mentor the 1,600+ bright talents that sit among them – and visa versa."
Another organization, The Bridgespan Group, detailed their journey from a traditional office environment to a new, open floor plan. Their tale serves as a playbook for organizations considering an open floor plan:
· Open café to bring colleagues together
· Laboratory space for teams to meet and brainstorm
· Library-like space for quiet work
· Comfortable seating areas for small-group meetings
· Private rooms for private conversations
· Sitting and standing work stations for day-to-day use
· Glass-walled conference rooms for full transparency
· Noise dampening techniques to muffle distinct words
· Lockers for personal items
So, get out that sledgehammer and start creating a vision for a collaborative work environment.
Alternatively, follow the link to our property pages to view available Boston Commercial Real Estate.