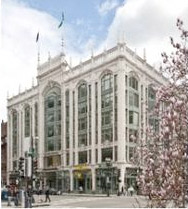 Another Back Bay building achieves 100 percent occupancy. 420 Boylston Street executed a lease with The Boston Foundation for 8,412 square feet, bringing the current Back Bay vacancy rate to 4.5 percent. This is broken down by 3.9 percent direct and .7 percent sublets.
According to Thomas Grillo, a Real Estate Editor at The Boston Business Journal, "The Boston Foundation has signed a lease for 8,412 square feet of office space at The Berkeley at 420 Boylston St. in Boston's Back Bay."
For the complete report, click through to the Boston Business Journal's web site.