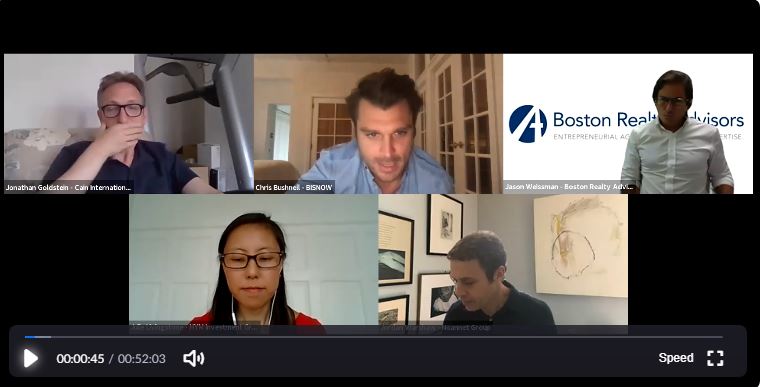 Boston luxury condos have always been in high demand, with expansions from the inner city to the Seaport. Like many markets across the country, tenant activity and demands have evolved and the development process was halted.
What communication with tenants is being had? Are developers noticing that tenant design demands are changing? Will rentals numbers in the condo market grow? Which projects are changing the condo landscape despite the coronavirus and which Boston submarkets are seeing buying activity?
Join Bisnow as we connect with Noannet Group Founder Jordan Warshaw, HYM Investment Group Senior Development Manager Julie Livingstone and Cain International CEO Jonathan Goldstein for a discussion on how the Boston condo market has evolved and what that evolution means for the market moving forward.
WEBINAR SUMMARY
Are luxury condos still a viable investment option given the current state of the market?
In traditionally strong submarkets (Seaport, Back Bay, etc) tenant demand remains strong. How is inventory in the other submarkets fairing?
Are condos trading right now? If so, are they discounted or in line with pre-pandemic numbers?
Have design expectations from tenants for developments underway changed?
Will condos as leasing opportunities be explored given the current buying landscape?
Watch webinar HERE.