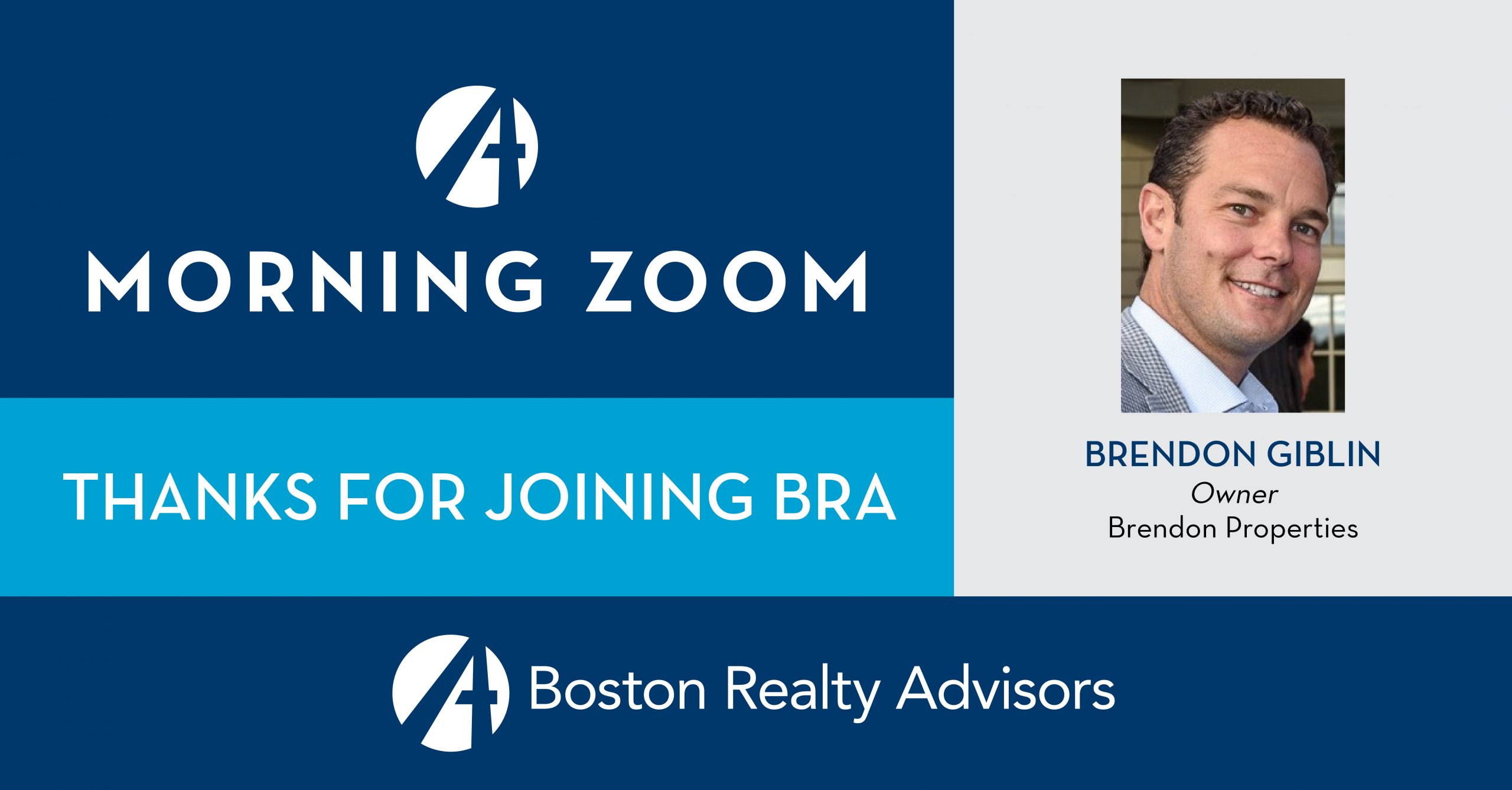 Brendon Giblin joined BRA from Southborough, MA – alongside his 11-year old son. He is the CEO and second generation principal of Brendon Properties – a custom homebuilder in MetroWest for the past 45-years. Brendon entered the business 20-years ago and talked to the real estate minded crowd about the importance of learning all facets of the business – acquisition, land, foundation, framing and everything else through the inspection process.
The two-time Boston Marathon runner reflected back to Adams Farms, a development that was a success until the 2008 financial crisis. Prior to the infamous September day, they were "hitting it" with 40+ presales. The following 12-months produced 6-sales. That experience taught the award-winning homebuilder to stay nimble and conserve powder. While Brendon admitted to some similarities between 08' and today, he said that the biggest difference is the inability to produce events. Today, they are focused on individual messaging, while still creating a memorable experience.
Mr. Giblin reminded the virtual group that location is still the number one criteria when selecting a site or a home. He also said, "Homes are a series of compromises. What do you really need? That 'need' is different for everyone." Brendon explained that his company builds quality homes with a value between $400,000 and $7 million – and that the number one customer request is home automation tools. Brendon also told us that he is an investor in a few developments in Florida and of the items that they do well in Florida is a "focus on the entrance" – something that he intends to bring to Massachusetts.
Lastly and likely most valuable, we spent time on the importance of philanthropy. Brendon explained that giving back was a huge part of his father's life. Brendon is active with One Mission and Spectrum Health, as well as manages the Giblin Family Foundation, with a focus on helping women, children and families.