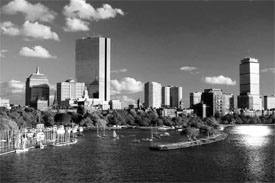 Boston office rents continue to rise, and are expected to climb through 2017. What can you do to hedge your risk against leasing in the top of the market? Understand what you need and engage an advisor.
The BBJ notes, "Boston can expect its asking rental rate increase to average 10.1 percent per year during that timeframe…The office market in Boston's central business district averaged a $46.60 per-square-foot rental rate last year…[with estimates for] those rates to increase to $52.83 by 2015, $59.48 by 2016 and $62.09 by 2017."
You can read the complete article on the Boston Business Journal, here.