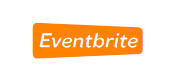 May is full of 150 startup events to add to your calendar. The Boston Business Journal has highlighted 10.
· Growing and scaling a life science business, hosted by Constant Contact, on May 4.
· TechHub Demo Night, where startups demo their product in front of a live audience, on May 5.
· Startup Institute's informational meetingon how to land a startup job you're passionate about, on May 6.
· Learning the Artistry of Startups, hosted by Johnson & Johnson Innovation, on May 7.
· Growth Hacking for Startups, hosted by General Assembly, on May 7.
· New England Venture Capital Association's NEVY awards, presented by Johnson & Johnson Innovation, on May 13.
· Mass Innovation Nights, where emerging startups showcase products at Mercedes-Benz of Burlington, on May 13.
· Meet, network with and get advice from female startup founders at the Women 2.0 City Meetup, on May 14.
· Boston Young Entrepreneurs host Boston "startup czar" Rory Cuddyer on May 19.
· Startup rock climbing series with Ministry of Supply, hosted in partnership with Startup Institute, on May 26.