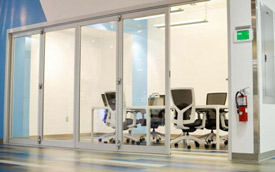 Shared space for life sciences is a has a new host, Mass Innovations Labs, in Kendall Square. The program offers everything from office and bench layouts to EH&S Programs.
From the Boston Globe:
Mass Innovation Labs said Monday that it was opening an "accelerated commercialization space" for companies trying to bring their drugs and devices to market. There also are specialized services available in-house, such as help setting up research contracts and an animal testing and scientific support area run by Charles River Laboratories…The three-story space hosts 10 suites containing a mix of lab and office space ranging from 2,900 to 18,000 square feet. It is backed by Breed's Hill Capital, a Charlestown firm.