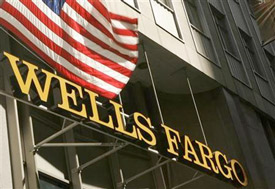 Boston is home to some creative entrepreneurial companies that innovate continuously. Wells Fargo, amongst others, are after their deposits and corporate banking requirements. The days have gone by of old school banking, we now, as customers, require Apps.
From the BBJ:
"Wells Fargo & Co. is expanding its Silicon Valley-based technology banking group into Boston, and it has pinched executives from two high profile competitors to run the new office…The Boston office at 101 Federal St. will be run by commercial bankers Debra DelVecchio and David Dickinson."
The full articles is available on the Boston Business Journal's website.